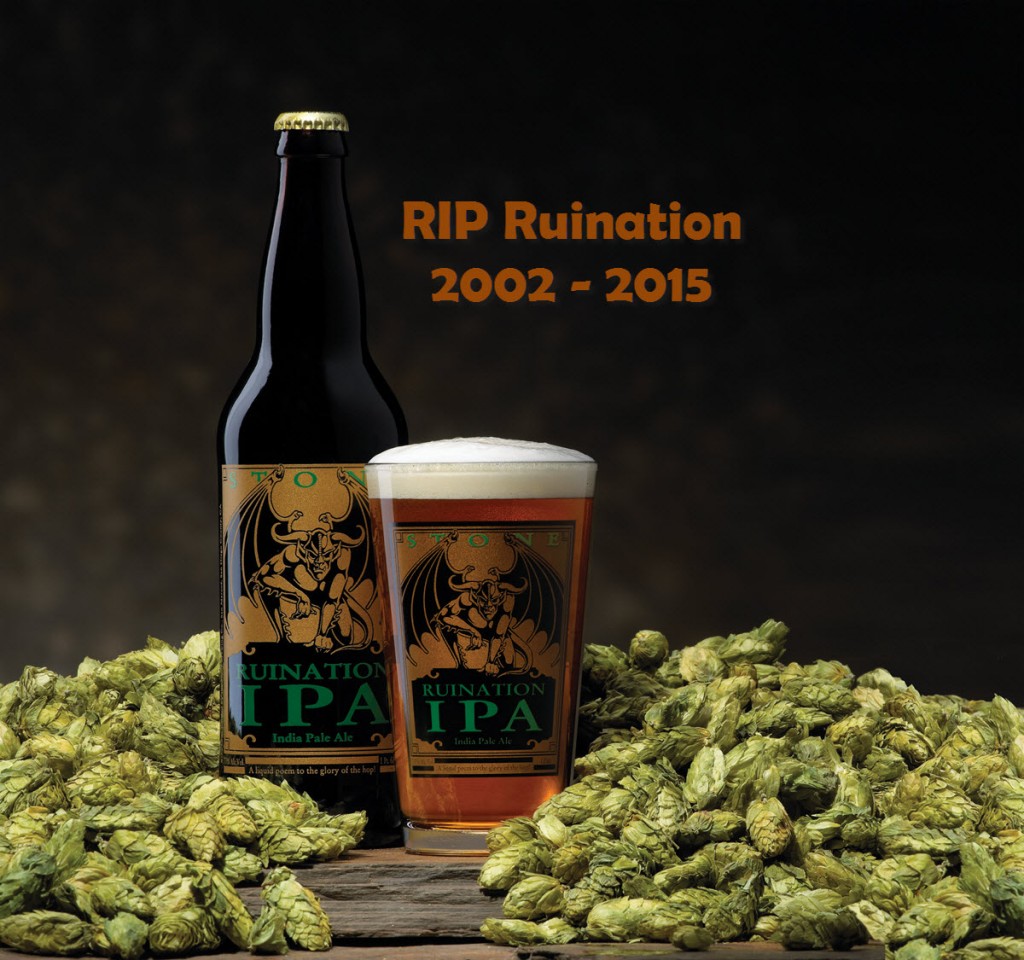 If you haven't heard yet–it's going away…sort of.
There's still one more beer that will be exiting production for eternity and, as hard as it is to say good-bye, the time has come. Spring 2015 will see the last-ever brew session for Stone Ruination IPA.

…

Yes, Stone Ruination IPA as we know it now will soon be gone, but only because we'll be reciting the second stanza in our lupulin-laced ode, Stone Ruination Double IPA 2.0.
In a lot of ways and for a lot of people this beer first defined what a Double IPA was supposed to taste like.  It's in keeping with Stone's philosophy, I think, to revamp it now.  They explain in the blog post that they made it the way they did due to some limitations at the time that don't exist now.   With so many big IPAs on the market, Ruination has kind of become (dare I say it) almost passé.   For a brand known for big, genre-defining styles it's time for a new idea.  I'm sure the next one will be even better.