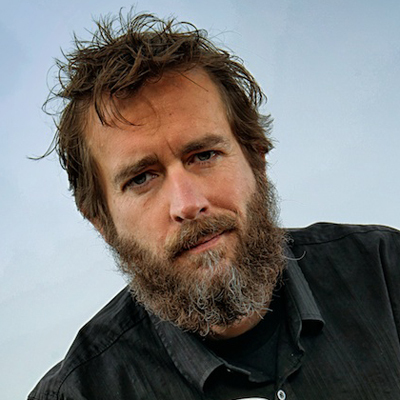 I don't mean green energy for the brewery–I mean the Stone co-founder is going on an extended hiatus from human civilization.  But he's not just leaving Stone high and dry.
Before he leaves on a six-month, off-the-grid trip in February, Koch says he's taking steps to ensure Stone's fate is set for years to come. He's long damned the conglomerates that snap up or try to imitate fast-growing companies like his.
Pretty wild, huh?
The whole piece serves as a decent profile of the guy in case you're not already familiar.
Greg Koch is 49, lives in Solana Beach with his partner, Sara Tobin, and drives a Tesla Model S. He's a self-identified righteous young man, who despite his age and success still believes things are run by The Man. In his world, it's us-versus-them, and they're winning.

…

Scot Blair, Hamilton's owner, calls Koch "the beer messiah," a man with his own personal brand and yet his own fallibility and goofiness.

"Is he an arrogant bastard? Yeah, maybe," Blair says. "But he also exhibits intelligence and humility."
You get the idea.
If it seems like I post a lot about Stone, it's probably mostly because their beer is delicious but it certainly has something to do with "the beer messiah" himself, Greg Koch.  I wish him well on his quest into the wilderness.