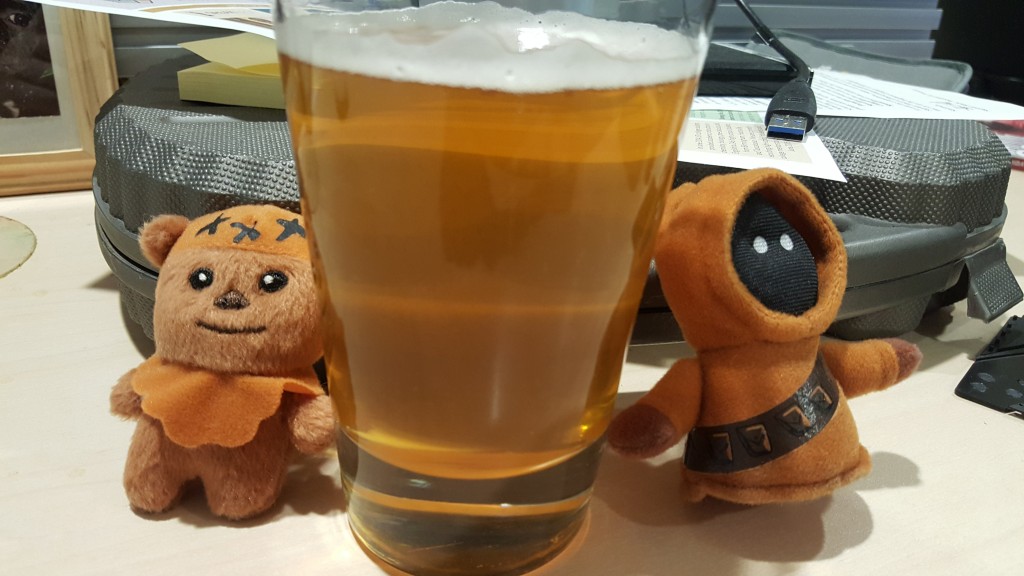 Today's Required-Unwinder is "The Calling" DIPA from Boulevard.  Got this in the growler at our local filling station.
It pours a bit more orange than last week's offering, but still well within the standard IPA spectrum.  The head/lacing are both thin and unremarkable.
There's lots of dankness immediately on the nose, with some lemon groves trying to peek through.  The taste is pretty robust. Full.  It doesn't head in a single direction of hop notes.  The citrus hits immediately but it's more Froot Loop than grapefruit.  It's not overly piney but there is a certain ungent earthiness.  Almost garlicy, but not in a bad way.  The booze flavor is a bit too sharp as it warms up. The finish is a bit stickier than I'd like.
It's not bad, but with so many DIPAs on the shelf, I'd be hard pressed to reach for it again on purpose. But hey, at least it's the weekend!