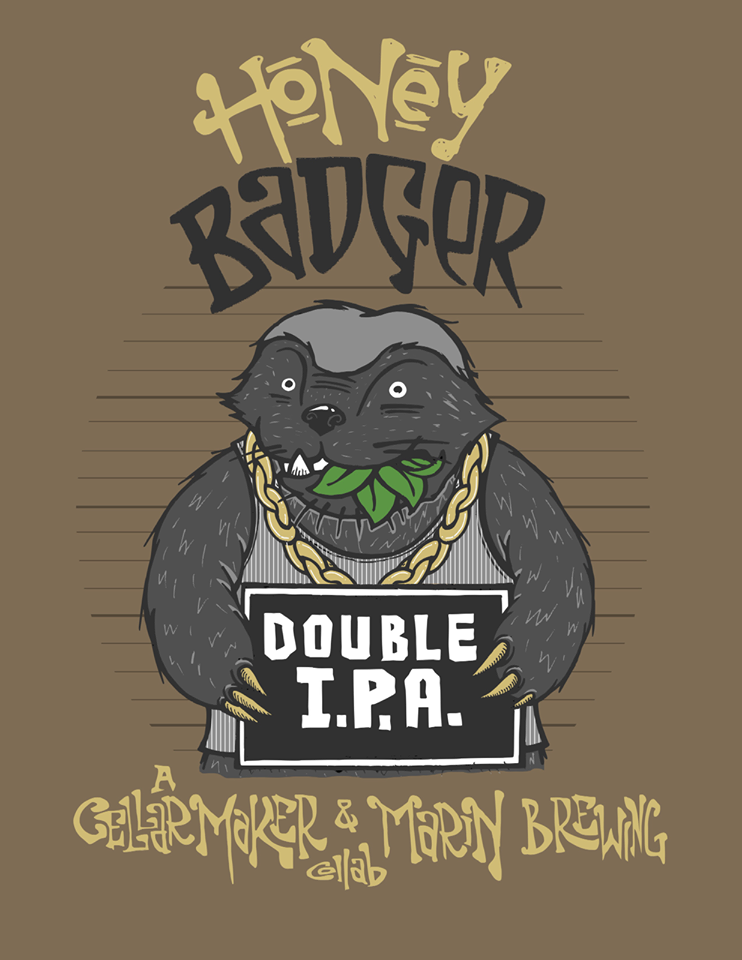 Just in time for football season.
Marin Brewing Company announced this week the release of their newest beer, Honey Badger Double IPA.  The latest hoppy creation is the result of a collaboration with San Francisco-based Cellarmaker Brewing Company. The beer uses over 240 pounds of fresh wildflower Northern Californian honey, and a combination of Simcoe and Australian Galaxy hops. The punchy Double IPA comes in at 8% ABV and is currently on tap at Marin Brewing Company.
For those of you that don't follow College Football (or 69th-overall draft picks in the NFL), "Honey Badger" is the nickname of the scrappy and tenacious Tyrann Mathieu.
And if you also haven't seen the infamous YouTube video involving the actual animal, then I think you might need to have your Internetting license revoked.  Proceed to search of it, though be warned it is mildly NSFW.