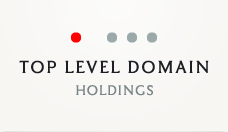 Apparently that's about to be a thing.
Four-year-old TLDH already operates the .FM domain, which is popular among internet radio services such as Turntable.fm. The company was uncontested in its application for .Work, .Cooking, .Beer, and other topical domains, and has further secured requisite governmental support to apply for .London, .Miami, .Budapest, and .Bayern which were also uncontested.
What that means is that this company, Top Level Domain Holdings, LTD. (TLDH) is going to begin registering these domains soon–the same way you would register ".com" or ".org".  What would you register?   myfavorite.beer?  whatsbetterthan.beer?