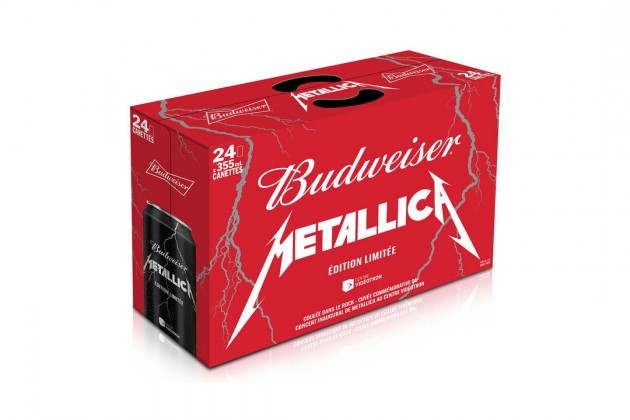 Well, it kind of is. But I'm not sure who's supposed to be laughing.
According to Le Journal de Québec, METALLICA has teamed up with Labatt to produce a limited-edition run of METALLICA-branded beer. The beer will be made will be made available on September 28 as a tie-in promotion for METALLICA ushering out the legendary Colisée Pepsi and opening the brand new Centre Vidéotron by playing two shows in Quebec City on September 14 and September 16.
Yes, that's right- an American metal band promoting a Belgian conglomerate's products in Canada.  It's certainly cosmopolitan if nothing else.
A bunch of sellouts getting together to have a money orgy, I guess.  Whatever.  Master of Puppets was still awesome.