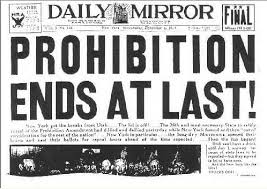 It's the 80th anniversary of the repealing of prohibition.  Pop a cork, a cap, or a can!
Here's an appropriately timed list of the top breweries of the year according to one outlet.
The absence of Three Floyds is notable–not sure why they didn't make the cut.
But it's great to see Boulevard get the respect they have earned by cracking the top 10, and even better to see an Alabama native brewer at Tampa's Cigar City come in at #2.