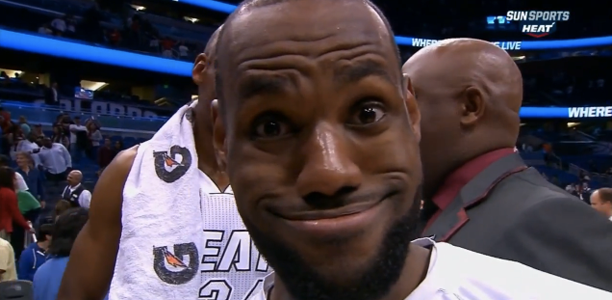 The Miami Sun Sentinel has a quick spot about a new beer for Heat fans.
Now, White Hot (W)heat is available at the AmericanAirlines Arena and at the tap-room of the months-old brewhouse. It's paler than most wheats — more white like the Heat's long-time White Hot Finals theme.
I've never really considered the cloudiness of wheats as a bad thing–more like a defining characteristic.  But kudos to Wynwood for trying something different and not just slapping a hot sports franchise on an existing product.
This beer would have probably seemed more refreshing during Game 1 in San Antonio, though.