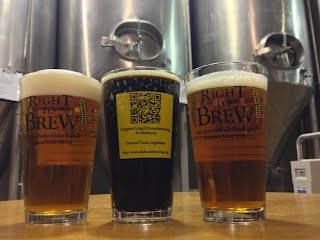 Only 2 states (Mississippi and Alabama) still prohibit home brewing, but both are close to legalizing the practice with recent legislative efforts from  grassroots organizers in both states.
Last month, Mississippi's governor signed a bill which will make home brewing legal as of July 1st.
Next door in Alabama, the bill to legalize home brewing cleared the first hurdle in the House.  It still has to pass the senate and the governor's desk, but there seems to be a lot of confidence that it will be law within the year given the successful introduction of increased alcohol limits, larger container sizes, and even open container districts in recent years.
UPDATE 5/8/2013:
The homebrew bill in Alabama passed the senate!  But the now-modified bill has to go back to the house.