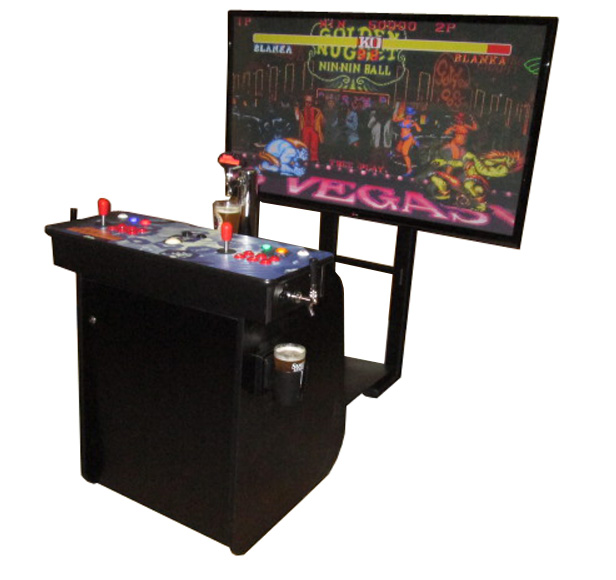 60″ screen and a built-in kegerator? Uh, ok!
Dream Arcades, the world's largest manufacturer and distributor of arcade machines for the home or office, today unveiled the Kegerator Pro 60, the world's first arcade machine with a 60 inch HD screen that features three taps, so players never have to stop the action to refill their drink and a built in fridge. The unit comes pre-loaded with over 140 classic arcade games including Ms. Pac Man, Centipede, Galaga and Street Fighter – no quarters needed!
I can think of worse ways to get rid of $5000 bones or clams or whatever you call them.  The tap placement seems a bit troubling though.