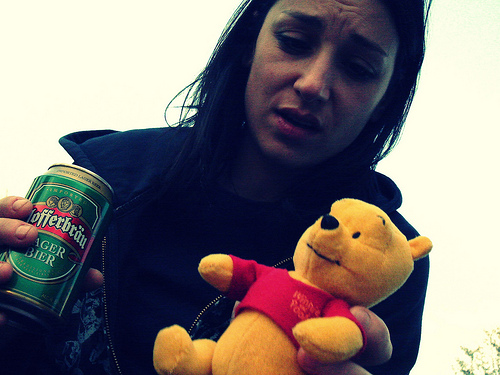 This thing should be flying up the ol' Colbert "Threat Down" any time now.
In the summers of 2012 and 2013, we were blessed by the donation of used beer mash by Payette Brewing Company. Now you're probably wondering, how does beer mash help monitor black bears. We use it to catch them. Bears have a superb sense of smell and once they come out of the den all they're focused on is finding food.
These people are far braver than I.  How cool of a job is that?
"Hey what do you do for a living?"
"I trap bears. With beer. You should now feel bad about yourself and your life choices for being far inferior."
I do, bear-beers. I do.