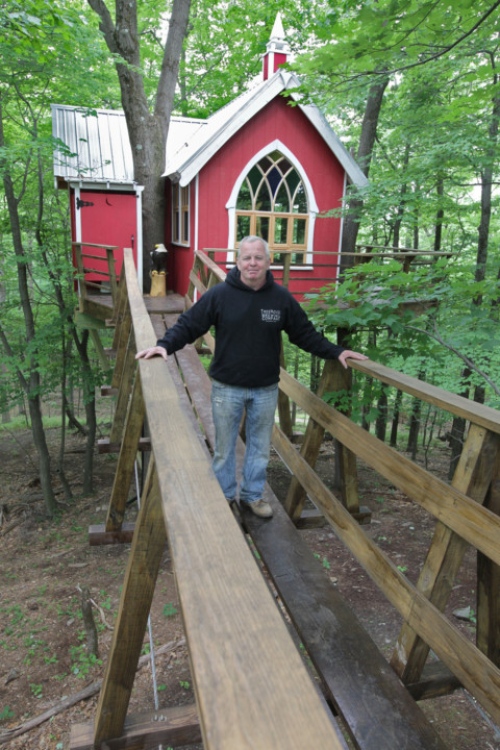 It's equal parts adult fun and pure nostalgia: drinking in a tree house!
The tasting room is a grown-up's version of a treehouse, complete with a deck, a restroom and a swinging bridge for access. It's part of a woodsy vacation complex called Mohican Cabins, which also includes rental cabins and a barn that houses the brewing operation in the basement and space for weddings and other events above.
I love this idea.  It makes me want to replicate something similar in my own back yard.