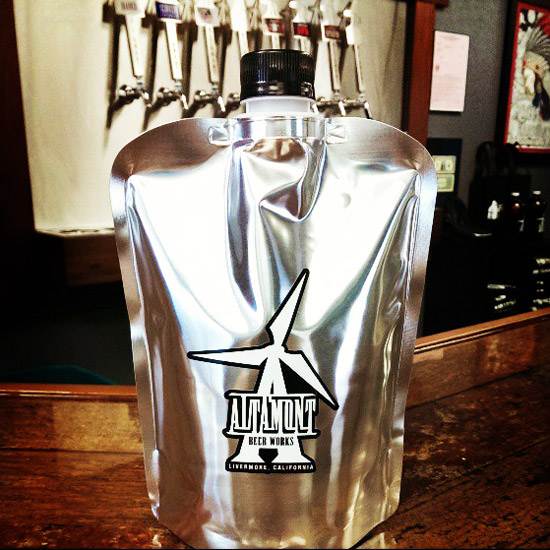 The idea is pretty simple: sometimes there are too many downsides to glass.
Growlers are a wonderful way to share a great beer with friends, but they have some major shortcomings when it comes to outdoor enjoyment – they can shatter, they're bulky and they allow the sunlight to hit the beer, which can sully its flavor.
This has an interesting advantage, too:
"Because it's flexible, you can roll up the bottom until the beer is right at the mouth of the opening, and then put on the cap, which locks out oxygen," Sartori noted, adding that a regular growler left half full would allow the oxygen in the bottle to work its dulling ways on the beer trapped beneath it.
And this guy has the same idea that immediately came to mind:
"I have one guy who likes to float in his pool and drink our Hella Hopped Double IPA right from the pouch."
This would also be a great way to save on fridge space at a large-scale tasting event!