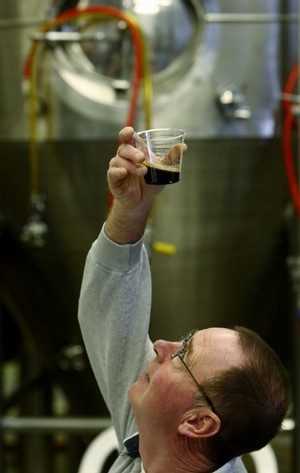 CraftBeer.com has a great guide that should help newcomers and aspiring snobs alike.  It gives you a handful of helpful guidelines in trying to figure out what something is and more importantly–what you actually like in a beer.
Color Clues

Light/Pale | Flavors: grainy, bread-like | Styles: blonde ale, helles, Belgian-style wit
Amber | Flavors: toasty, bread crust | Styles: amber ale, amber lager
Brown | Flavors: toast, roasted nuts, chocolate | Styles: brown ale, Marzen, dopplebock
Black | Flavors: burnt toast, dark chocolate, coffee, espresso | Styles: dry stout, robust porter, American black ale
It's just full of helpful junk like that, so head on over and take a look.  For a more general look at styles, we recently covered another article on the topic here.