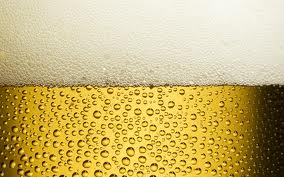 Founders CEO Mike Stevens is calling it straight up.
"We will see a bit of a bubble burst in the next five years or so," he said during a live chat with MLive readers at the Founders 15-year anniversary party. "However, this industry is here to stay and the brewers that are focused on the art and passion of making great beer will have a place. Beyond that, new breweries will need to focus on something narrow; don't try and be like everyone else."
It's solid advice.  Even here in Alabama, the market seems at times to be approaching saturation conditions.  In the last 5 years, the number of breweries in the state has gone from basically none to over a dozen, with still more in various stages of planning.
Here's a link to the broader article that is referenced above.  It's a great piece on the issue.
Here is that number, as this magazine goes to press: 1,528.

That's how many breweries were in the planning stages in the United States at the start of May, according to the Brewers Association, craft beer's industry trade group. To put that number in perspective, there were 2,403 working craft breweries—"small, independent and traditional," per the BA's definition—at the end of 2012. While not all of those in planning will open, they represent a potential 60 percent jump in the number of existing U.S. breweries. There are reasons people in the industry fret about that number.
It's easy for a big brewery like Founders to weather the storm.  They are a staple among craft enthusiasts, and a constant presence on shelves that is unlikely to dwindle.  For smaller breweries, getting the attention of consumers at the tap or the store shelf can be overwhelming.  Even getting a distributor to put you in that position can be daunting, especially in big volume markets like Michigan and Chicago.
Even still, most small breweries seem to be following a set pattern: "We need a pale ale. Everyone has a pale ale."  or "Kolsch is trending on twitter and so-and-so made a kolsch, so let's make a kolsch."  It seems to me that this is a recipe for getting lost and forgotten in a market that is ripe for collapse.   Mike's advice to find a niche holds up pretty well.  To put it another way: go small or go home.