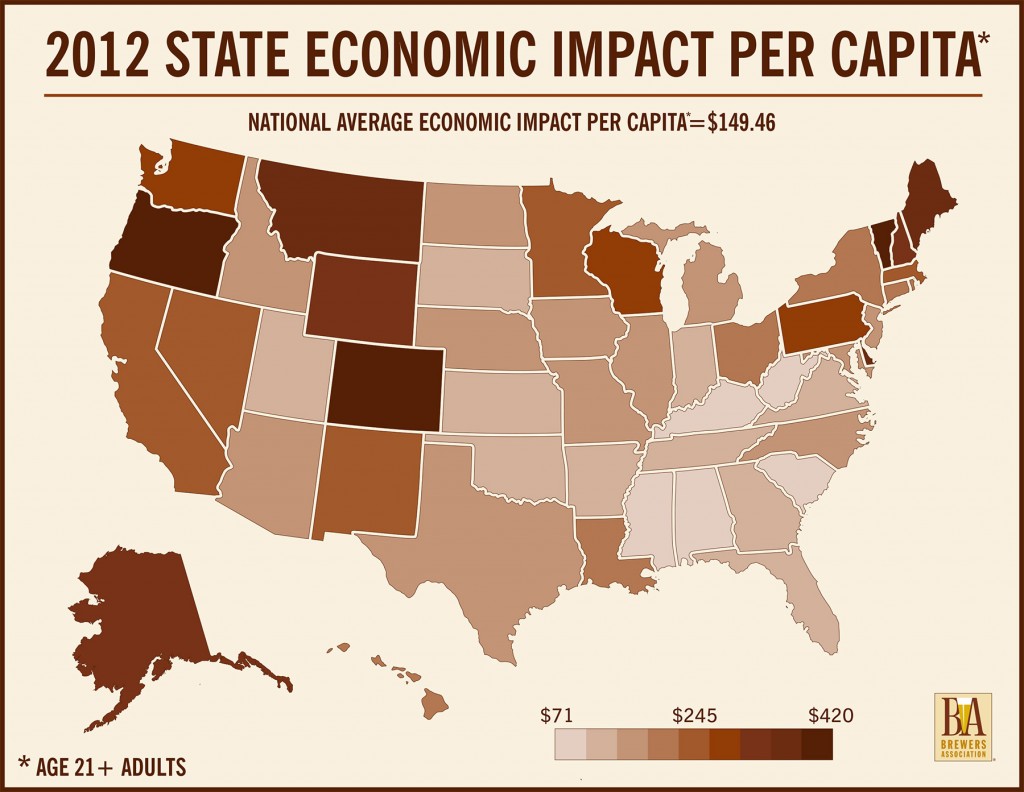 The brewers association has compiled some interesting stats for 2012.
Top Five States in Age 21+ Output per Capita (2012)

Rank State 2012 Output/Capita

1. Oregon $448.56

2. Colorado $436.50

3. Vermont $418.57

4. Maine $324.36

5. Montana $315.37
It's not surprising to see Oregon or Colorado on the list, but it's at least a little interesting to see how much a local industry like craft brewing can have for smaller-population states like Maine and Montana.   Even Wyoming (a state not normally associated with craft brewing) has a relatively high impact per capita.
They also provided some interesting factoids about the current state of the industry.
Craft brewers currently provide an estimated 108,440 jobs in the U.S., including serving staff in brewpubs.
Growth of the craft brewing industry in 2012 was 15% by volume and 17% by dollars compared to growth in 2011 of 13% by volume and 15% by dollars.
Keep up the good work, brewers (and drinkers!)