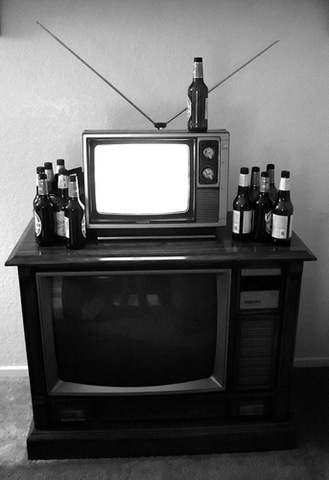 We've commented previously about the upcoming show featuring the founders of BrewDog, and many of you may have seen the series Brew Masters featuring Sam Calagione.
Well, there's more on the way according to a great post over at Brewbound.  You may know producer David Page from his work on the Food Network, so he's no stranger to creating a hit show.
Page has launched a new show. Called Beer Geeks, it has already secured syndication in 54 U.S. markets.

The Beer Geeks script is familiar. An energetic host – in this case Michael Ferguson, the director of brewing operations and beer training for BJ's Restaurant and Brewhouse – takes viewers behind the scenes at some of the country's top craft breweries. Already, 22 episodes have been filmed at places like Boston Beer, New Belgium, and Stone Brewing. Episodes are slated to begin airing this fall.
That's a solid footprint for a niche show that could be considered fairly risky to established interests in the TV industry.
The post goes on to mention a few other shows that may or may not materialize, but it got me thinking: what kind of beer shows would I be most interested in?  A tour of a few craft breweries may be just the thing for most viewers, but personally I'd like to see some shows about home brewing (almost like a cooking show), and about rare beers from around the world.  Something on History Channel exploring the origins of beer or the pioneers of the craft industry would be great, too.