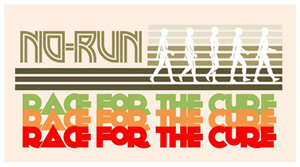 Fairhope Brewing of Fairhope, AL is hosting a "ZeroK Non-Race For The Cure".
This Thursday, June 6, Fairhope Brewing is proud to host a "ZeroK Non-Race for the Cure" to benefit the Leukemia and Lymphoma Society. Your $10 donation at the door will grant you entrance through the "finish line" and into the post-race carnival, where organizer Sam Williams (a candidate for LLS Woman of the Year) has assembled games and prizes for all to enjoy. Show up in gym clothes for a free extra token!
As someone that hates to run, loves beer, and still wants to give to charity…I'll drink to that!