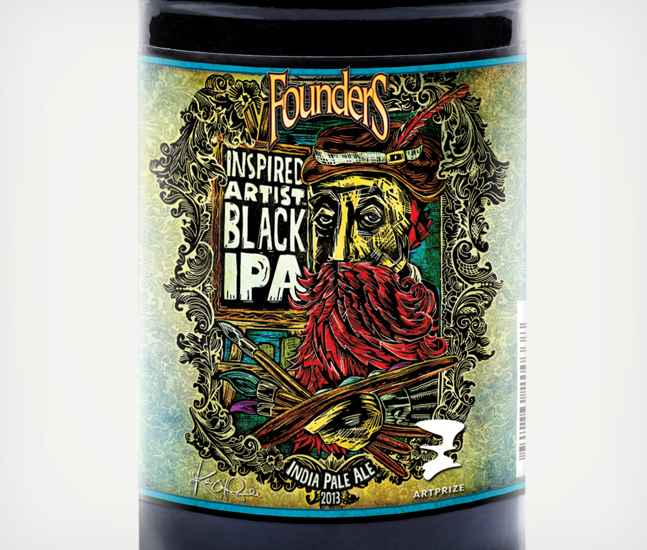 I'll be honest. While this is a very worthy cause, I mostly wanted to blog about this totally awesome label.  It's one of the most interesting labels I've seen in some time.  The Full Pint has The Full Story.
In April 2013 the two organizations inked a deal that made Founders the official brewery of ArtPrize for the next five years. The premier leadership sponsorship deal included offering Founders beer at all official ArtPrize events, signage, promotion, merchandise, specialized glassware and other items. It also included permission for Founders to use the ArtPrize identity marks (logo and graphics) on any co-packaged items, including beer. Founders expects to release a new beer for each year of its five-year partnership with ArtPrize.
It doesn't hurt that it's a black IPA.  Even if it's last year's trend, I can't get enough of this style and hope it lands a permanent fixture in a few brand lineups.