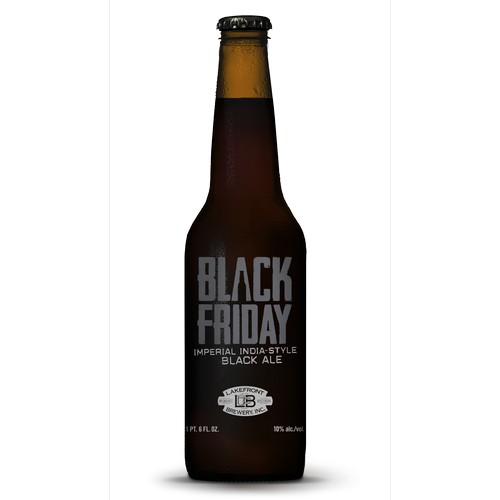 Lakefront is once again making a special one-off batch to be released on Black Friday.  Even if you hit them up to avoid the horrorscape of holiday-crazed shoppers, you may still have to get up early and get in line.
The special brew, Black Friday™ Imperial India-Style Black Ale, will be available only at the brewery and only for one day – if that. (It sold out in just 90 minutes last year.)
That's one hot commodity.  Still, it's easier than tackling a mother of 3 to grab that discounted plasma screen at Best Buy.  And way, way tastier.