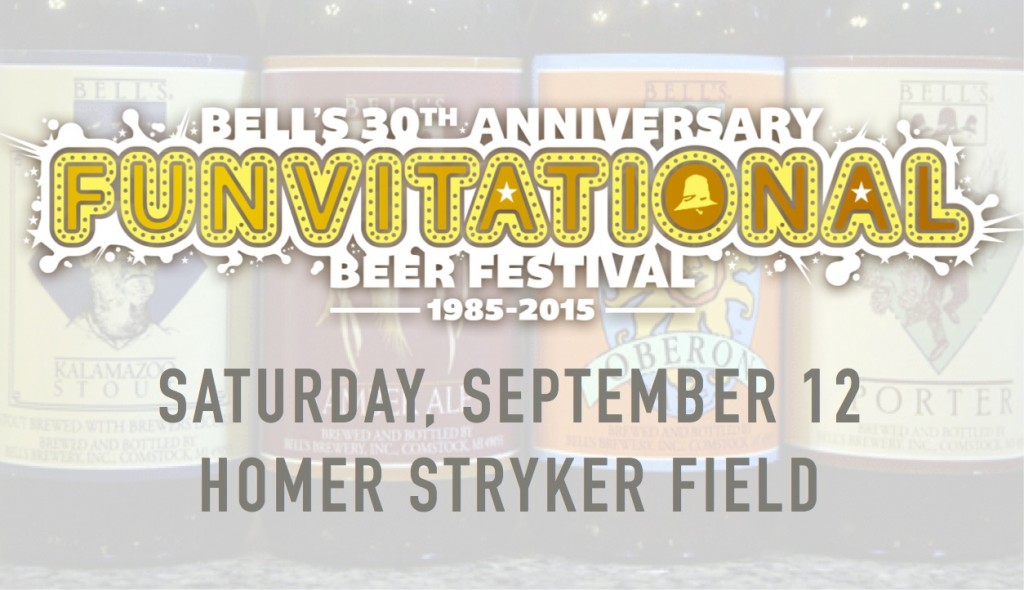 Bells is inviting breweries from all of the country to celebrate their 30th anniversary.  Full list is here.
Most of the usual suspects are here but there's some very distant and relatively small breweries on the list as well. Several will be new to the vast majority of Michiganders (and the Midwest in general).
The event will be held Saturday, Sept. 12, 2015 at Homer Stryker Field, part of Mayors Front Park in downtown Kalamazoo.
Check out the event page for full details.