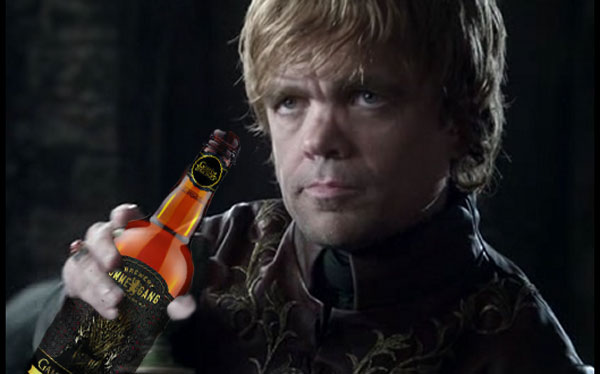 The Game of Thrones beers from Brewery Ommegang keep rolling out.  Up next is possibly the best.
Brewery Ommegang in Cooperstown, New York has had major success with its series of Game of Thrones-inspired beer, and its back with its fourth installment: Valar Morghulis, meaning "all men must die" in the fictional language of Valyrian.

The latest Game of Thrones brew has a special twist though; it was picked by you. Brewery Ommegang and HBO posted a poll on the Game of Thrones Facebook page in December asking fans to pick which of four beer options (name and style) they'd want to see next. The Valar Morghullis phrase won out against Seven Kingdoms (Tripel), Hand of the King (Quad) and Khal (Quad).
This was a truly easy choice for most fans, I think.  Dubbels are a tragically under-represented style on this side of the narrow sea, and something that is right in Ommegang's wheelhouse for sure.  The intangibles on this thing are off-the-charts, too:
A Belgian-style Dubbel was chosen to capture the sweetness of revenge as well as the dangerous consequences that come with it.
It's the perfect thing to serve at your Red Wedding reception.  While revenge is a dish best served cold, you should probably let this one warm up a bit before enjoying.