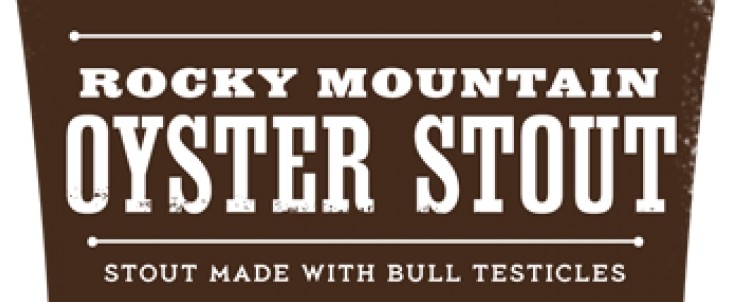 Wynkoop Brewing Company just announced their ballsiest beer yet – Rocky Mountain Oyster Stout! This 8 barrel batch is made with 25 pounds of bull testicles that were hand sliced and roasted by Wynkoop's sous chef Andrew Langlo. That's nuts!
The concept for this beer was inspired by a spoof video Wynkoop created this past April Fool's Day. There was such a big reaction to the video from brewers and beer writers who were interested in sampling the beer, that Wynkoop couldn't resist making it a reality.
The beer also serves a good purpose for us. "We've been making ballsy beer for the past few years," notes Andy Brown, our head brewer since 2008, "and this is great proof of that."
Rocky Mountain Oyster Stout is made with Colorado grown malts, roasted barley, seven specialty malts (including special B and smoked malt) and Styrian Goldings hops. Rocky Mountain Oyster Stout is deep brown in color with notes of chocolate syrup, Kahlua, espresso, and a fast-fading hop bite. The beer comes in at 7% ABV and has 3 BPBs (balls per barrel)
Rocky Mountain Oyster Stout will be available exclusively at Wynkoop Brewing Company starting October 8th and at their table at the Great American Beer Festival, October 11-13.
Here's the original April Fool's Day video.