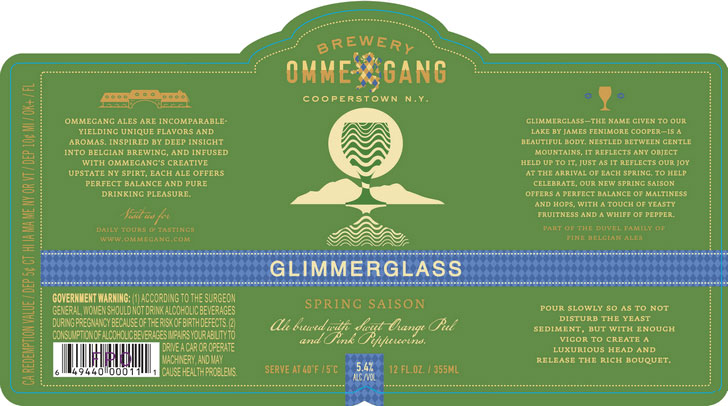 From the name alone it sounds like some kind of magical potion from Middle Earth, which is an advantage not lost on me.  Luckily, it also sounds absolutely delicious:
Glimmerglass is brewed with white wheat, hopped with Bravo, Styrian Golding, Columbus and Cascade hops, and spiced with pink peppercorns and sweet orange peel. Fermented with a classic saison yeast strain and bottle conditioned with Ommegang's house yeast, Glimmerglass has fruity aromas of pear, apple and slight citrus balanced with a delicate floral hop character and a touch of spiciness.
If that doesn't sound like your cup of tea, then frankly sir–you can not attend my tea party. I SAID GOOD DAY.