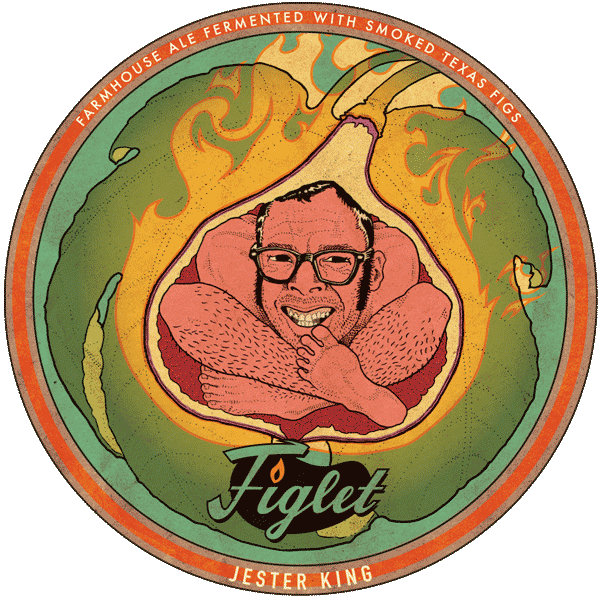 Oh, and the depiction of Aaron Franklin on the label will haunt your dreams.  So you're welcome for that.
We wanted to branch out beyond the traditional use of smoked malt and opted to take a local ingredient that was in season — Texas figs — and use it as a medium to impart characteristics from Franklin's barbecue pits into the beer. Local figs were caramelized with heat and cold smoked at Franklin Barbecue. Aaron charred a portion of the figs, which imparted a subtle burnt, almost leathery, character to the beer.
Like with most of the offerings from Jester King, this doesn't sound fun for unadventurous palettes.   This sounds intriguing to me personally, though:
While we typically brew beer with a sizable majority of pilsner malt in the grist, in this case our Head Brewer Garrett Crowell opted for a base of Dark Munich malt, which he felt complemented the smoky and lightly caramelized character of the figs.
It's a shame that it's going to be such a tight release.
And for what it's worth: If you've never had brisket at Franklin, then you should put that on your bucket list immediately.