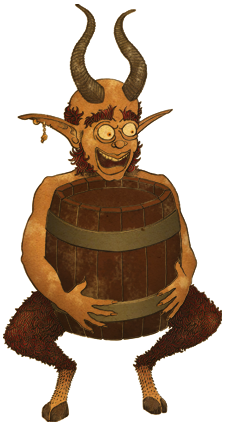 It almost felt inevitable: their head brewer is moving on to start his own operation.
It is with great sadness that we must announce that our Head Brewer, Jordan Keeper, is leaving Jester King to pursue his dream of opening his own brewery. As difficult as it is to lose him, we support Jordan in his dreams and look forward to seeing them take shape.
It sounds like they're going to keep it weird with his replacement(s) though.
We're very pleased to announce that Garrett Crowell has been named Head Brewerat Jester King.

Garrett created the diverse blend of wild yeast and lactic acid bacteria that we now use to ferment all our beer. He has been overseeing fermentation at Jester King for the last eight months, and will continue in that role as Head Brewer.

…

We're also excited to announce that Adrienne Ballou of Jester King has been promoted to Head of the Barrel Program.
Onward and upward for the wild, the experimental, and the bizarrely-barreled!