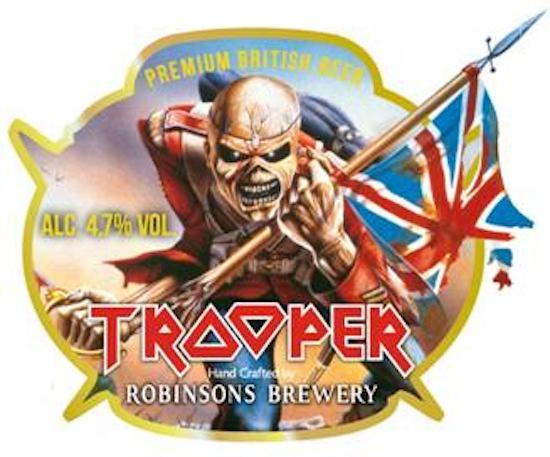 In the "you can't make this stuff up" department, Iron Maiden's beer has been taken off the shelves in Sweden for rocking too hard  violating the government's laws regarding labeling.   But the power of Eddie refuses to be contained:
Despite the problems in Sweden, Iron Maiden's brand of beer has proved to be a remarkably popular idea since its inception – last month, it was revealed that the Cheshire family brewer Robinsons, where the ale is being made, are having to work a six-day week to keep up with demand for the beverage. Reports claim that over 100 countries have applied to stock the drink and over 250,000 pints were pre-sold in the UK alone ahead of its release last week (May 9).
I was unaware of the existence of this beer until today, but I know I have to try it.
Update 5/29/2013:
It looks like a new version of the label was approved, and we finally have some reasoning for what was wrong with the old one:
"Due to local Swedish government alcohol and marketing act which do not allow elements of war, weapons or aggression to be featured on alcoholic product we were unable to sell Trooper beer to our fans in Sweden unless we modified the label artwork,"
So it wasn't Eddie that was the problem–just that he was too "aggressive"?  Uh, ok?