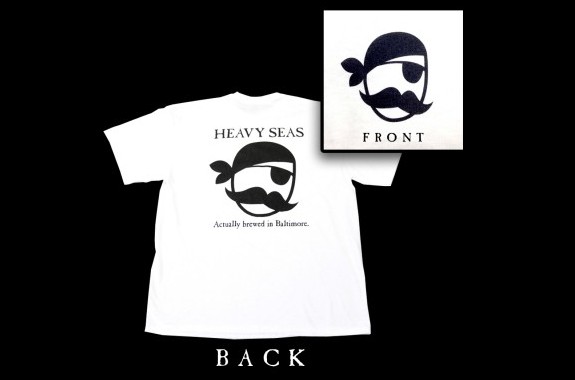 National Bohemian is a cheap macro beer and it ain't from around here.  That's the not-so-subtle reminder implied in the new Heavy Seas t-shirt:
"Actually brewed in Baltimore", indeed.
I'd say a macrobrewery taking a heritage name, moving its operations, and still targeting the original market as a "hometown beer" is the height of insulting marketing.