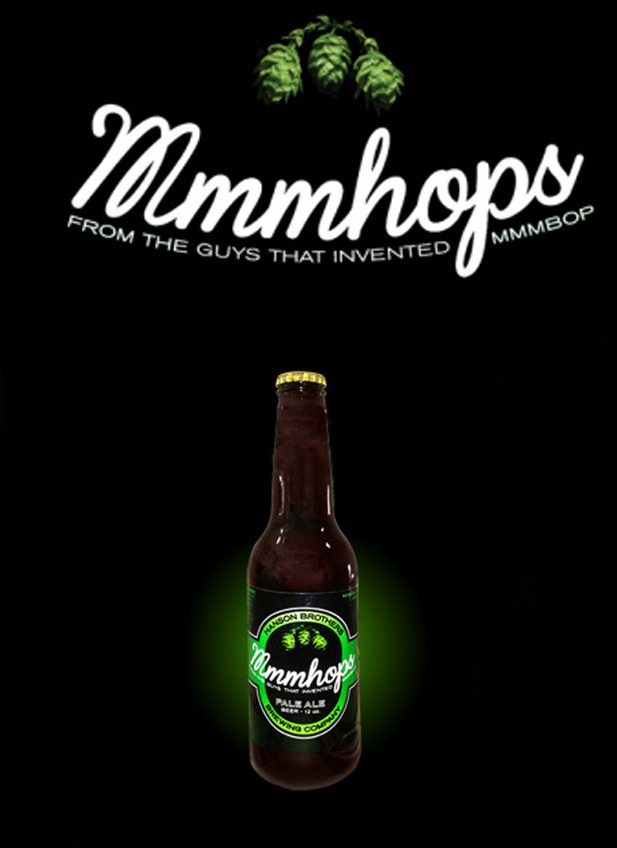 Sorry guys.  Beer is over.  It had a good run for a few thousand years but it's done now.  It jumped the shark for sure.
The MmmHops beer concept that the band revealed back in November of 2011 is now a reality thanks to the work of Mustang Brewing. Both the band and the brewery hail from Oklahoma and a tasting event was held at a bar there last year. The final product is a pale ale. In a red carpet interview at the premiere, the band quipped that "You can now get a hangover with Hanson," before belting out an ear-shattering a capella rendition of an upcoming tune. They also said that the beer would be available "this month."
I think I'll stick with the beer from Iron Maiden or GWAR, thanks.
Official website is here: Mmmhops