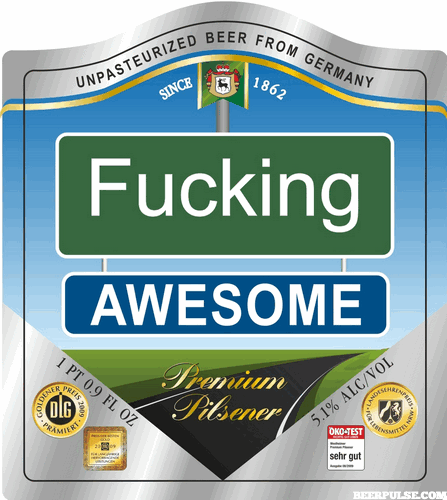 That's not commentary or colorful description.  That's the name of the beer.  But it won't be available everywhere, as you might expect.
As Shelton Brothers recently noted, some states like Maine will reject labels that contain profanity. That is what happened to them in the case of To Øl's 'Fuck Art' series
Beyond the novelty of the title, I don't think a standard pilsner is a style I'd generally associate with such outbursts of enthusiasm, but to each his own.