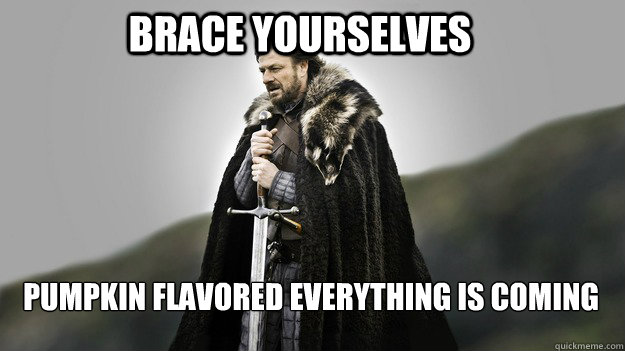 The first day of fall is nearly a month away, but…
The annual pumpkin spice apocalypse is already upon us.  Woe upon your house parties, for they will be stocked with the gnarliest of seasonals.  No wizard or priest can save you from the torrent of clove and cinnamon destined to ruin your beers.
If you're into that sort of ridiculousness messing up perfectly fine ales, then CraftBeer.com has a good run-down on stuff to try from your region.
In addition to pumpkin beers, you'll notice many breweries choose to create a German-influenced style for fall–often as a nod to Munich's Oktoberfest. Toasty Vienna and Munich malts are seen often in this list, as well as complex Noble hop character common to classic European lagers.
And thank goodness for that.
I suppose it could be worse than pumpkin.
Drop the dressing and ditch the pumpkin: Sweet Potato Casserole Strong Ale is debuting in 4-pack, 12 oz bottles and on draft starting on September 1.
Oh hell no. Well… I have to admit I am disturbingly curious about that one in a self-destructive kind of way.