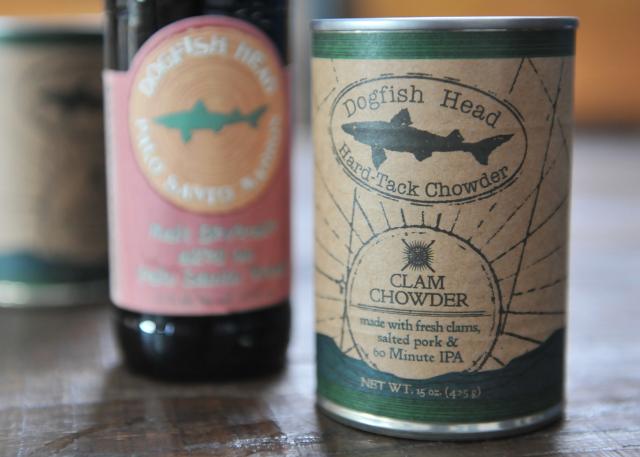 Dogfish has carefully selected like-minded food partners to join this journey. They include small, artisanal companies like Brooklyn Brine and larger companies like Sea Watch who share strong roots on the Delmarva Peninsula. The foods will be available at select retailers and at Dogfish Head's new food truck – dubbed Bunyan's Lunchbox – parked at its Milton, Del., brewery starting Friday, May 31.
Offerings include beer brats, chowder, and something called a "hop-pickle" which I simply must try.
You can grab this tasty business on their website if you're interested.