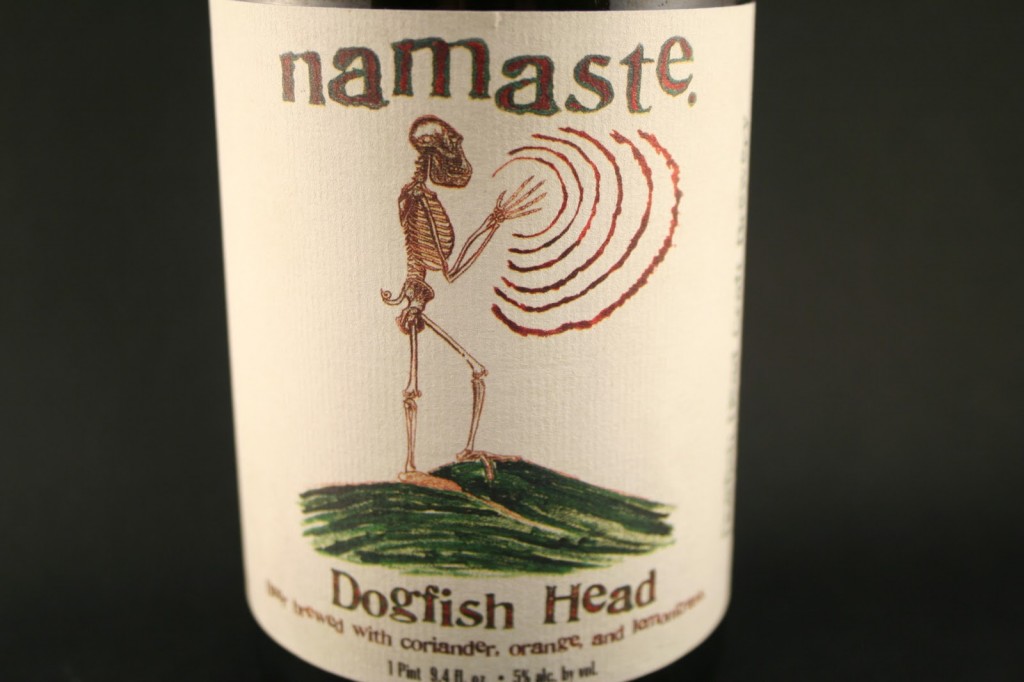 Yep, Namaste is going year-round.
Dogfish will transition Namaste, the company's 4.8 percent, Belgian-style white beer — previously available only in 750 mL champagne-style bottles on a limited basis — into regularly available 12 oz. 6-packs, beginning in January.
There's been a surge in demand for these beers in the last year or so, and it's not just the hot weather.
In July, Michigan's Founders Brewing said it would move its 4.7 percent 'All Day IPA' into year-round production; Lagunitas has said that, upon opening its Chicago brewing facility, production of its own 4.9 percent 'Daytime IPA' will increase.
I'm excited about this trend.  Big beers are great, but I think a reeling in of the American craft industry is long overdue.