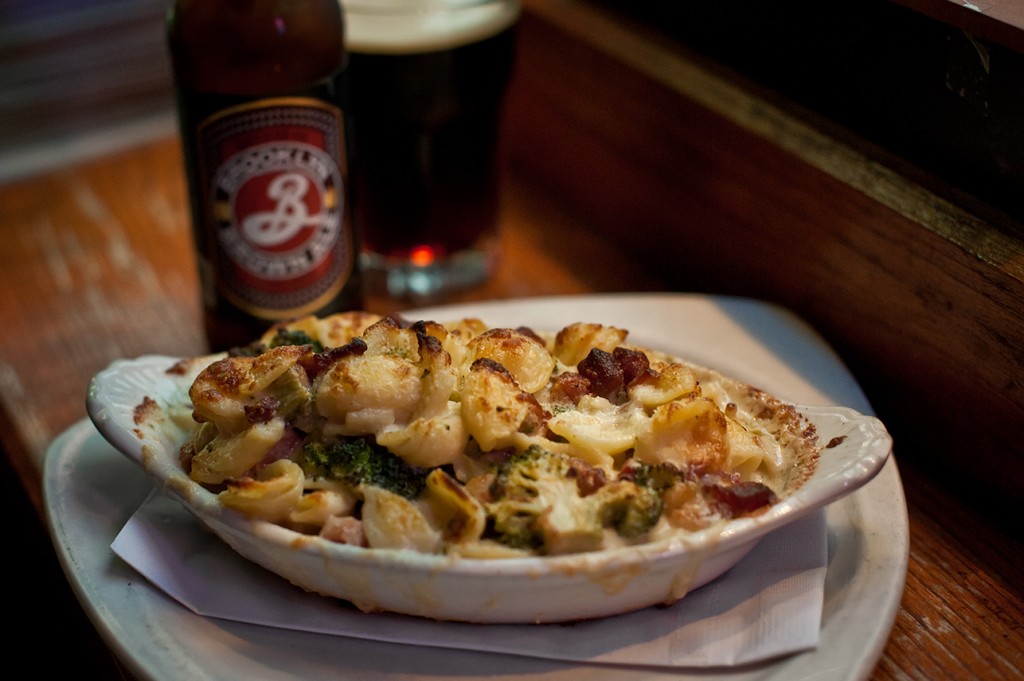 I didn't even know this was a thing, let alone a common thing but now I can't stop drooling and must have some.
Dogfish Head Craft Brewed Ales | Milton, DE — Mushroom Mac & Cheese is filled with tender porcini and wild mushrooms, truffle oils, sharp white cheddar, local Firefly Farm's goat cheese, and made even more delicious with the addition of their famous 60 Minute IPA.
Is it lunch time yet?
Check out all of the recommendations over at CraftBeer.com.