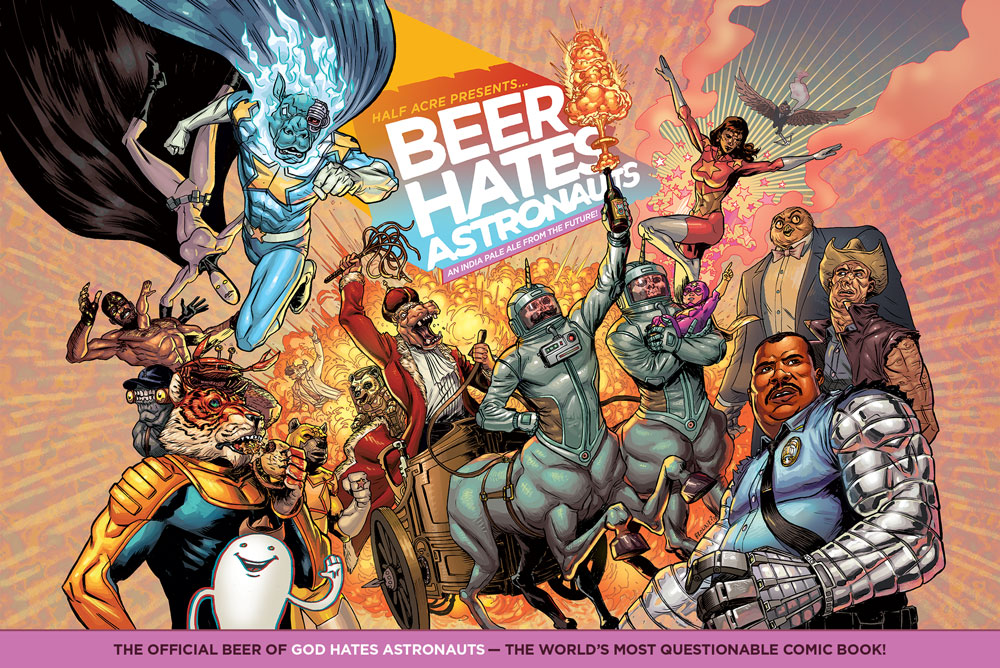 This is just the latest step in creator Ryan Browne's attempt to dominate the world by means of one of the most unsummarizable comics in existence. Having recently Kickstarted the deluxe hardcover edition of God Hates Astronauts with massive success, he has joined forces with Half Acre for a groundbreaking venture in distributing comics in hoppy liquid form.
Anyway, this is Half Acre's new beer. I hope it's half as delicious as it is baffling.
The real comic (if you're so inclined as I am) is actually incredible, too.